Railway signalling, Caen Trams
Replacing the tire tramway system with a conventional tram system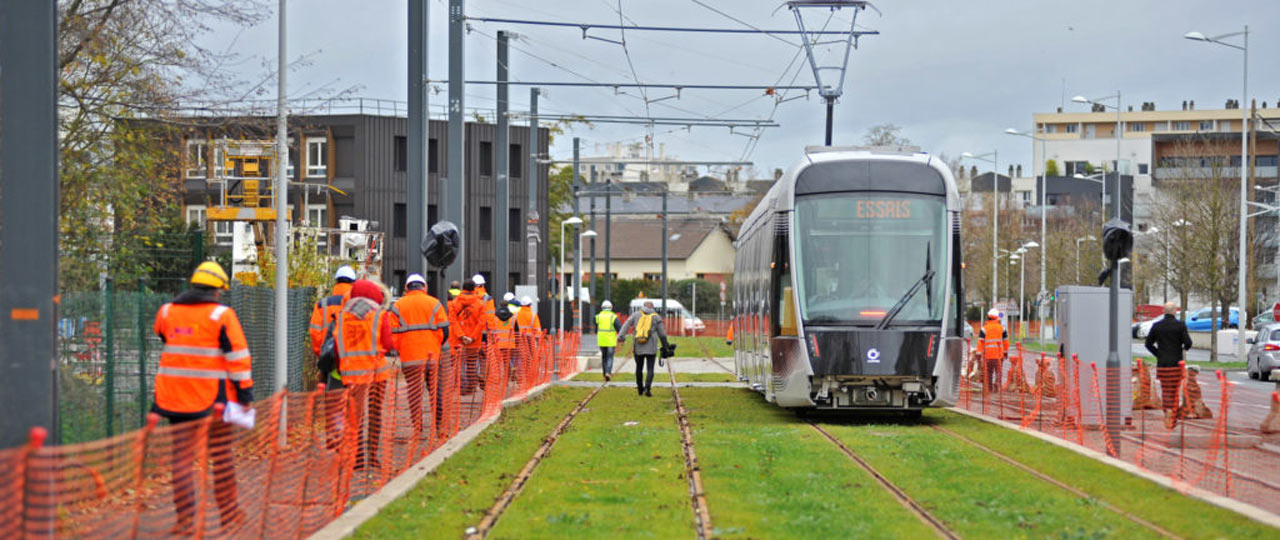 Railway signalling, Caen Trams
Services provided
Design, supply, installation and commissioning of a new generation railway signalling system (interlocking).
Safety case up to authorities' approval.
10 interlocking zones on the line + a stabling and maintenance depot.
Operation and maintenance training.
Extension of the system for the new section.
Technical details
System based on SIL4 safety PLCs (HIMA).
75 SIL3 track circuits (Elektroline).
65 Signals.
23 trains equipped with remote route control systems.
88 detection loops.
Key points
Commissioning of the extension under operation.
High-performance system suitable for future extensions
Date 2018/ 2020
Client Métropole Caen la Mer
Infrastructure safety