The Project Management Officer role
Discover the Project Management Officer (PMO) role with Mariyem Choukrad. After two years working on the Moroccan high-speed railway project, this young Moroccan engineer moved to France to be Mobility's Project Management Officer. She tells us about this cross-functional role, which offers a strategic overview of all the company's business lines.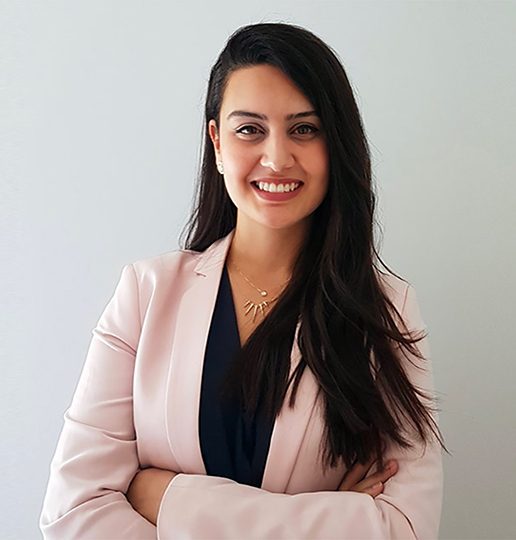 What is your academic and professional background ?
After two years of preparatory classes, I joined the Mohammadia School of Engineers in Rabat to study industrial engineering, specialising in project engineering, and I graduated in 2015.
I then worked for 2 years as a planning and quality engineer (generally known as SPC – Scheduling, Planning and Coordination) for Mobility on the Tangier-Kenitra high-speed line project. I was responsible for coordinating the overall project schedule, quality management, and progress monitoring and reporting for both management and the customer.
This experience in the field is real added value for my current position.
You are currently a Project Management Officer. What does your role involve ?
I moved to Mobility's head office in February 2018. My role consists of two parts. The first aspect of my duties is highly operational: I support the teams from the bidding phase through to funding (help with costing, scheduling, quality, staffing, budget management, audits, feedback, etc.).
Alongside this, a PMO has a strategic role to support Mobility's multi-project philosophy and help with performance. My role offers me an overview of the company's projects and the opportunity to report reliable information to the people involved in the project, primarily the Project Manager.
So, when I arrived, I took part in all the project reviews so I could familiarise myself with all of the projects. I helped with developing feedback and compiling qualification files.
Our goal is to create a "toolbox" that will help effectively manage our project. I draw inspiration from the resources established for the LGVM project and am trying to develop an adaptable tool which will meet the needs of the different business lines. SPC duties are essential for large projects. We therefore provide project managers with tools so they can implement integrated SPC whenever there are no dedicated resources.
Which projects do you work on in particular ?
I have participated in numerous bids to support the teams with scheduling and quality.
Since June, I have been working on the project to renovate the Fréjus tunnel, wearing two hats – SPC and PMO. Mobility is the representative and we work in a consortium with four other French and Italian companies. Apart from managing the schedule, I draw up the project's management plan: necessary resources, job sheets, implementation process, quality control and identification of communication flows. Mobility's "project mode" is highly effective. My objective is therefore to get across to and urge our partners to adhere to this methodology via this clear road map.
What are the special features of Mobility's "project mode" ?
It involves agile organisation and optimum configuration of resources.
I think Mobility sets itself apart through traceability, quality control and IT security. These tools and processes mean efficient implementation in terms of cost and lead times.
I quickly adopted Mobility's way of working and I firmly stand by it. I love my role as a PMO because it's dedicated to spreading this way of working.
What do you like most about your job ?
I wanted to give my career an international twist. When Mobility offered me the opportunity to come and work in France, I leapt at the chance because I knew this company carries out numerous international projects. Now, I live in France and I work with Italians.
I really like my cross-functional role, as it quickly gives me an overview of all the company's business lines.