The Project Manager IT role
Discover the Project Manager IT role with Majdy Al-Chamati, Project Manager for traffic management projects, he swears by adaptability and diplomacy when it comes to working abroad.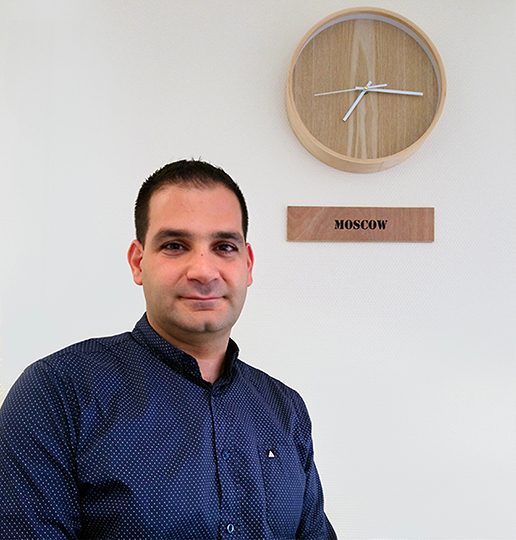 What is your academic background ?
After going to school in Lebanon, I joined Polytech Clermont-Ferrand, specialising in Electrical Engineering with the option Automation Instrumentation and Control. I did my end-of-study work placement at Mobility, in the Information Systems Office (ISO). I was responsible for developing a data generator for PLCs.
After this placement, you were hired by Mobility …
Yes, I continued with an assignment on development and commissioning tests for the Épine tunnel. Then, I worked on the projects for the A8 and the A89, as well as in Switzerland in the cantons of Fribourg and Jura. At the same time, I was in charge of developing the tool that I had started during my work placement. As the projects progressed, I expanded this database generator for PLCs and supervisors.
This allowed us to increase efficiency, minimise errors compared to manual entry and standardise our language.
What is your role today ?
I am a project manager in the Intelligent Traffic System Business Unit. I monitored the automation aspect for the ventilation project in Qatar and, currently, I'm responsible for managing projects in Russia. In Russia, Mobility is developing the traffic management platform for the motorway which will link Moscow to St. Petersburg. I assist the customer with the contractual and financial aspect, and I support the technical project manager.
Since November 2016, I have spent every other week in Russia. The site is made up of eight sections for a total of 700 km. Currently, we are monitoring three sections simultaneously.
What are the challenges of your current role ?
The worksite sections are managed by different Russian companies. My work includes convincing the different contact people to come together towards the same technical solution. This requires dialogue and diplomacy.
Working abroad within a multicultural context demands a great deal of adaptability. I am the interface between the Russian clients and the Mobility teams in France, and I have to make different methods of working coexist.