The Financial Controller role
Discover the Financial Controller role with Hélène Blanc. This young Financial Controller is working on the project to renovate the Fréjus tunnel. She tells us all about the aspects specific to her role within a French-Italian team.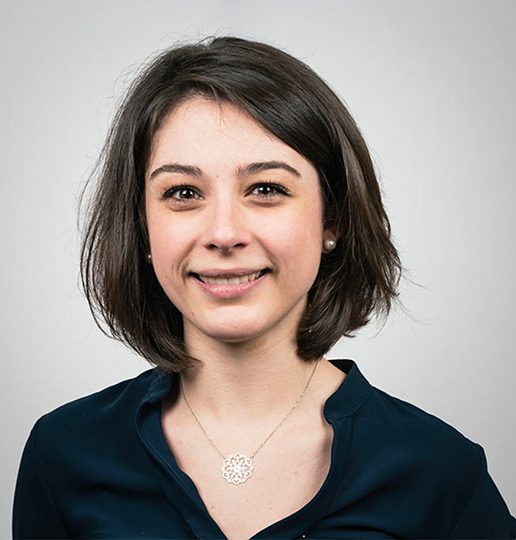 What is your academic and professional background ?
After completing a DUT technical diploma in Business Management and Administration, and a Bachelor's degree in Auditing and Finance, I did a 2-year Master's in Finance and Management Control in Lyon. Following my end-of-study work placement, I worked for a year and a half at Veolia Eau before undertaking a number of assignments for Solvay and Total.
I joined Mobility in July 2016 as a structure management controller (for overheads and reporting). Then, I joined the Roads & Tunnels Department as a financial manager, which allowed me to get closer to project management.
What does your role involve today ?
I am currently the Financial Controller on the project to renovate the Fréjus road tunnel. At the same time, I work as management support for the Roads & Tunnels Department.
For the Fréjus tunnel, I am in charge of monitoring and controlling expenses (for the Cost Analysis Department and for the project as a whole), invoicing and administrative management of the consortium led by Mobility: five companies, three of which are Italian. I have to adapt my work to suit the financial and tax characteristics specific to Italy.
Working on a project of this size, on a European scale, is a real novelty for me. Everything needs to be created at the project level: setting up a bank account for the consortium, management files, follow-up on invoicing and addressing tax issues.
It's the first time I've worked within a project structure, integrated within a French-Italian team. Before, I'd only had contact with the business managers and business unit managers. My Roads &  Tunnels hat helps me keep an overview of all the projects.
What do you like most about your role ?
This role has helped me open up more to projects and gain a better grasp of all the issues which might emerge, as well as the processes necessary for a large project.
I like collaborating with Italian partners and observing cultural differences in the ways of working.
The French team is taking Italian lessons for the project: it means a lot, because even though the Italians speak good French, it creates cohesion. It's important to be able to communicate simply with our partners and show them we're making an effort to adapt. And it's a plus to add a language to my skills!
What makes Mobility different compared to your previous experience ?
What sets Mobility apart is the complexity and the size of the projects, as well as the adaptability that is essential for working with each country and each culture, which creates different expectations and constraints.
Working within a project structure really helps me develop my skills and my know-how.