The Project Purchaser role
Discover the Project Purchaser role with Benoît Avon. More than just a negotiator, he is responsible for managing risk for the company. He brings the project teams his cross-functional view of Mobility's activities.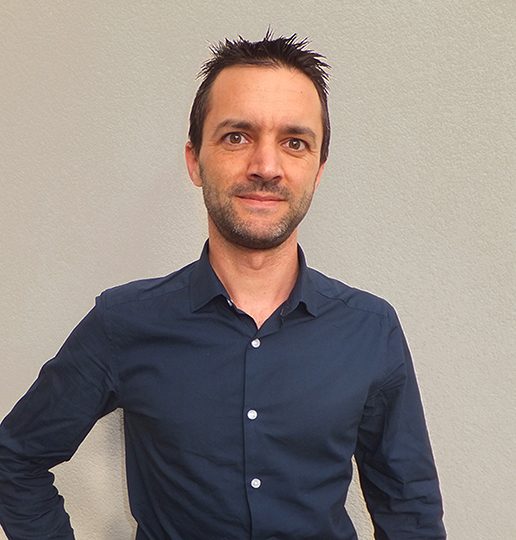 What is your academic background?
After completing literary studies, I took an HEC Prep course before joining the Montpellier Business School. While taking my Purchasing and Quality Management degree, I spent a year studying at the University of Edinburgh in Scotland. Then I took gap year where I worked as a salesperson at the Mars Alimentaire Group.
What is your professional background and how long have you worked at Mobility ?
During my end-of-study work placement within the Purchasing Department at Renault in Paris, I arranged to do my military service as a volunteer at their new factory in Curitiba, in the south of Brazil. I learned Portuguese and stayed there for two and a half years, among other things to set up the Aftersales Purchasing structure. And, of course, I took the opportunity to travel and see South America. On my return to France in 2002, I was looking for a change and joined Mobility, at a time when the company was undertaking an initiative to professionalise its Purchasing.
What is your position? What does it involve exactly ?
As a Project Buyer, I define myself as being responsible for managing Mobility's risk. Often, a Buyer is summed up as a negotiator, but my role consists above all of securing our supply and subcontracting purchases through contracts which incorporate the constraints of the projects and the company. To do that, I look for the best partners who will be able to support us and, together, we devise solutions and ways to make savings.
Working across several of Mobility's business units, I have the opportunity to gain a cross-disciplinary view of all our activities. When it comes to negotiating, this means being capable of incorporating a wide array of technical concepts, such as the operation of electricity substations in transport infrastructures, ventilation plants in tunnels or civil engineering constraints when overhead masts need to be installed.
A project is successful when budgets and lead times are respected and when the end customer is satisfied with the work done.
What do you like about your job ?
Negotiating! It's thrilling. But that's not all. The international dimension of our projects, the development of our supplier base abroad and the implementation of contracts tailored to this context, especially for the Lusail LRT project in Qatar which I'm currently working on, are all sources of satisfaction, even if the day-to-day work is sometimes tough !
I also like the rich human experience and the group spirit. The outcome of a negotiation is always the result of a team effort.
What's more, I am lucky enough to work at a company where the employees can play an active role in their own development. Management includes us in several areas of focus, via the Innovation and Outlook Committee for example. This group is a real opportunity to share our ideas for building the company and making it more dynamic.