Railway signalling, Luxembourg Tramway
Ensure safe train movement on the first LRT line of the city of Luxembourg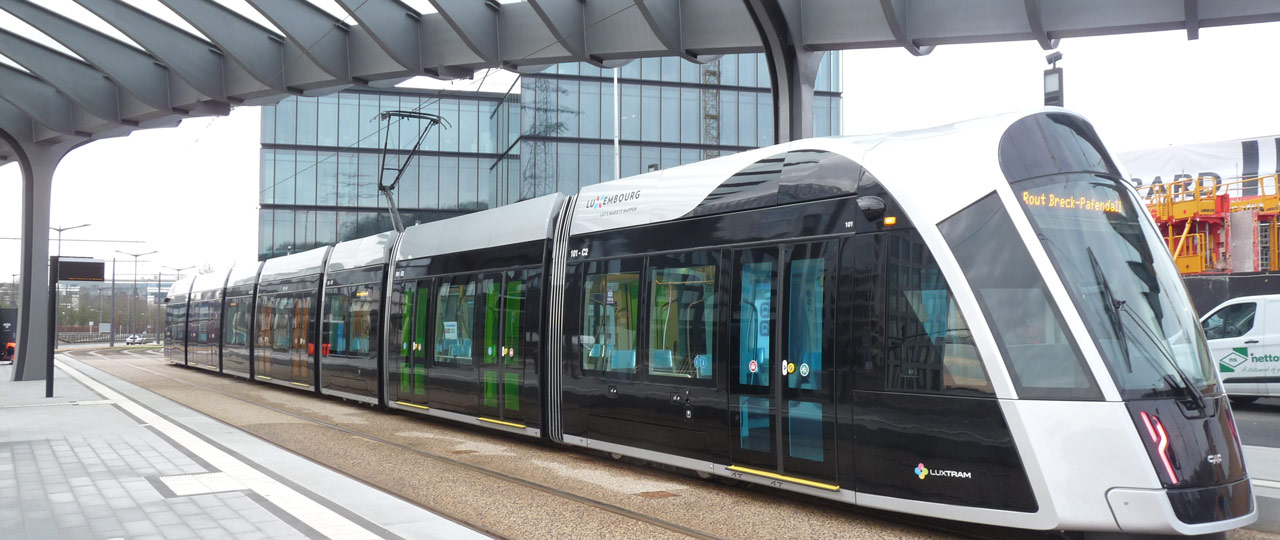 Railway signalling, Luxembourg Tramway
Services provided
Design, supply, installation, tests and commissionning of a new generation interlocking system.
5 interlocking zones on the line and one stabling and maintenance depot.
SIL4 software assessment by an Independant Safety Assesor (ISA).
Safety case up to authorities' approval.
Operation and maintenance training.
Technical details
System based on CENELEC SIL4 Safety PLC's (HIMA).
Stabling and maintenance depot : automatic movement of 32 trains on 162 routes.
On line : 7 interlocking areas including one single line management.
50 axle counters / 150 detection loops.
Train to track communication system for drivers route setting request.
Operational control center.
Key points
Turnkey customized signalling system.
Maximum railway security level (CENELEC SIL4).
Smooth interfacing with other systems (Rolling stock, traffic signalling, AVLS,…).
Compact system installed in trackside cabinets (no need for signalling room).
Infrastructure safety