Supervision systems, Neuchâtel, Switzerland
Part of the crucial link between the economic centres of Zurich and Geneva, the city of Neuchâtel is crossed by 20 km of two-lane motorway, of which 16 km in tunnels.All of the supervision systems were fully overhauled, enhancing safety and traffic flow for over 40,000 vehicles per day.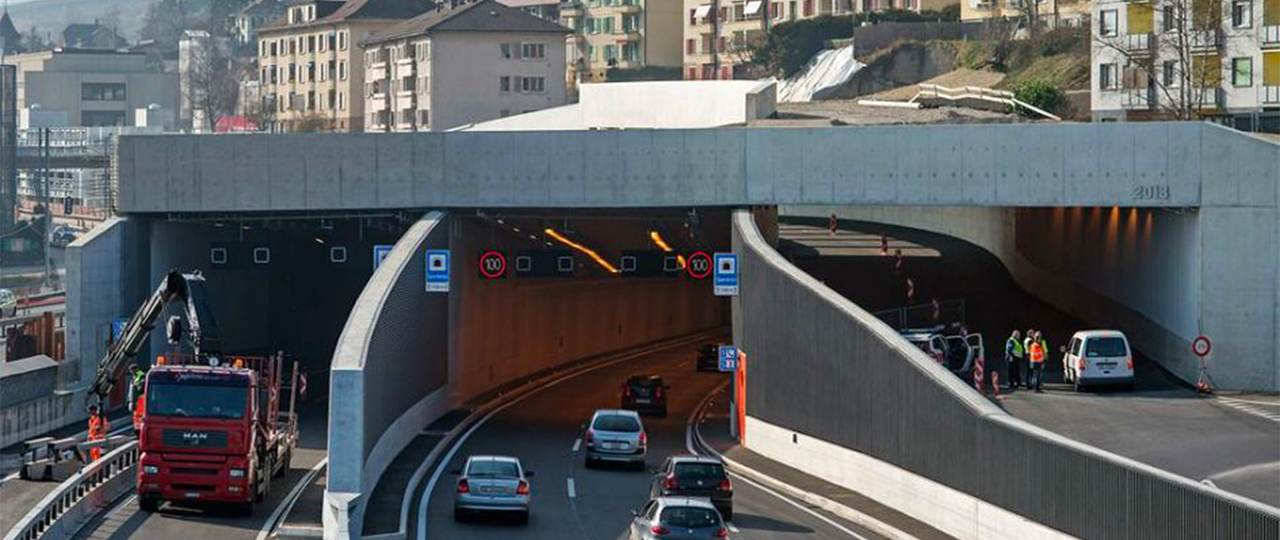 Supervision systems, Neuchâtel, Switzerland
Services provided
Complete overhaul of the previous architecture installed by Mobility 25 years ago.
Transition into the era of virtualisation and Web 2.0.
Work carried out at night concurrently with around ten other companies.
Technical details
Gateway for the gradual switch from the old architecture to the new.
Canton-wide hypervisor (70,000 I/Os) unifying all of the supervision systems.
General traffic management: expert system combining calculated rules and pre-programmed scenarios (1,300 signals).
West and Serrières tunnel traffic management (1,500 signals).
Management of auxiliary systems (1,400 devices).
Ventilation management (six extractors + eight fans + 34 boosters).
Design and implementation of the fully virtualised architecture.
Strengths
Web 2.0 HMI.
Continuity of operation: work carried out at night, reopened to traffic every morning.
Concurrent work: stronger coordination.
@way inside.
Traffic management